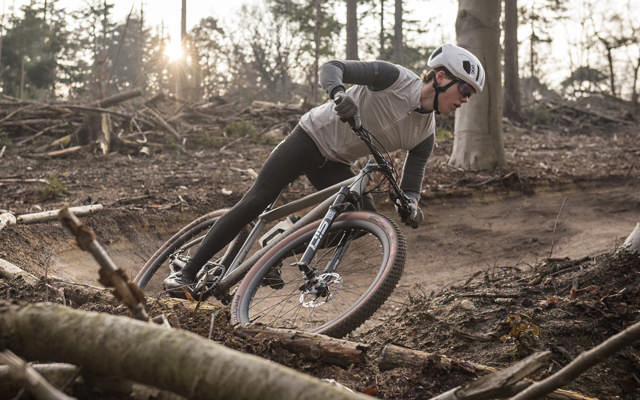 Idworx test dag 2023 / 22 juli
On July 22, 2023 we will be present at the Mountain Bike Museum with idworx mountainbike test bikes, which can be ridden on a beautiful part of the Schaarsbergen route. You can use the toilets and shower rooms of the museum. Snacks and drinks are also arranged. The museum features a unique collection of mountain bikes, including the very first idworx from 1999, the Double D, the first carefree mountain bike, specially made for Dutch conditions.
We take enough Rockn Rohler and Rapid Rohler with us, the latter with the super-geometry specially made for Dutch singletrack. You should try this and compare it directly with your current bike (so take it with you too)!
We do this in collaboration with the idworx MTB Expert Dealers: Bongers Bikes in Apeldoorn, Rein Veenendaal Fietsen in Veenendaal and Fietsen King in Leuven (B). Of these dealers, Theo, Nick and Olivier will be present. Jochem and Gerrit from idworx are of course also there. Questions about all special details are answered immediately and of course there is also time for discussions about new technical trends.
We are there from 10:00 AM to 4:00 PM.
Register at:testdag@idworx-bikes.com You can also ask questions about the event here. Please bring your own pedals.
It's going to be a super day!