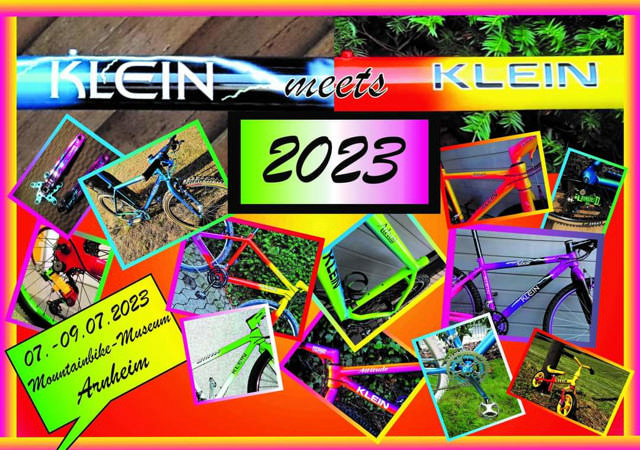 Klein Treffen 2023 / 7-9 juli
Finally, after the long period of Corona, we have managed to organize another KLEIN Gathering! EVERYONE who owns a KLEIN bike is welcome, and we hope for active participation!
Spend an unforgettable weekend with like-minded individuals, engage in interesting conversations about the past, discuss components and bikes from the 90s, and of course, don't miss out on the parts swap meet and group rides!
And all of this at a unique location that is worth visiting even without the event!
Date: July 7th - 9th, 2023 Registration: A mandatory registration is required as we need to plan ahead! Please register with your name and phone number or email address!
If you are bringing multiple bikes, please indicate the number as well, which would be helpful! Registrations and inquiries can be sent to: orriske@web.de
Participation fee: There will be a charge of €27.50.